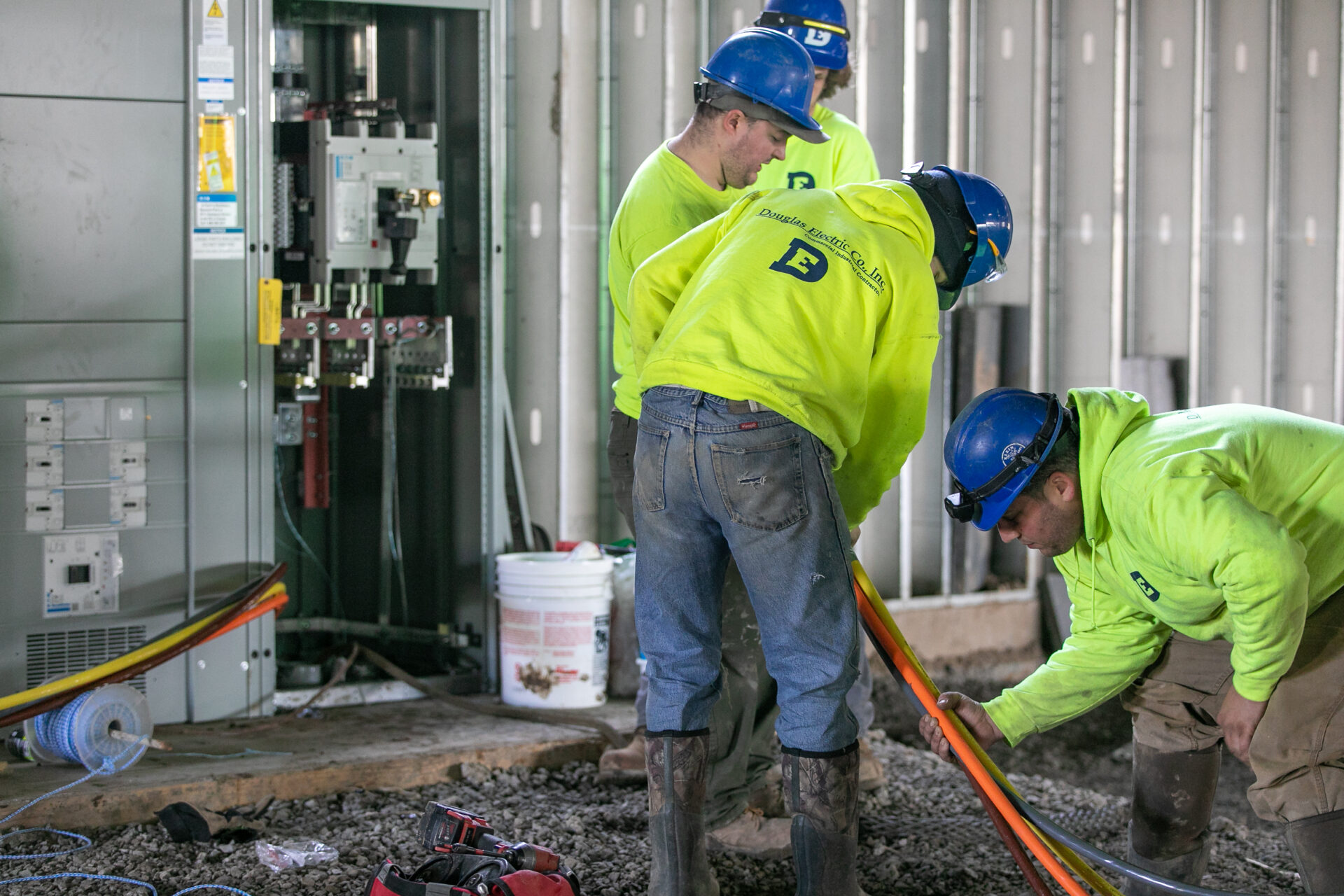 Commercial Electrical Contractors
Douglas Electric is your top electrical contractor, providing quality products and excellent customer service to Rochester for over 30 years.
Whether you are looking for build design services, new construction work, repair or proactive maintenance, our knowledgeable team provides superior services and 24/7 emergency support so you can always stay ahead of schedule.
Explore our services below or get in touch with a specialist to discuss your project today.
Electrical Business Solutions to Improve Your Facilities
Your business runs on electricity, and it needs it yesterday.
You deserve to work with a team of commercial electrical contractors who can withstand a high-pressure environment and work on an expedited timeline to get your electricity properly installed and working on time.
Whether you need low-voltage construction, back-up power installation, electrical systems troubleshooting, or another type of electrical work to improve your facility, the experienced and knowledgeable technicians at Douglas Electric can help you.
Need emergency electrical work done outside of business hours? We are ready for your call.
At Douglas Electric, we have a full fleet of service trucks with knowledgeable on-call technicians. Give us a call any time of day, any day of the week. As your commercial electrical contractors, we are proud to provide this service to go above and beyond the expectations for electrical work.
Whether you need additional outlets installed, troubleshooting faulty 3 phase motors, or re-engineering faulty alarm systems, we will mobilize as soon as we receive your call. This type of dedicated, detail-oriented emergency support is only offered by Douglas Electric in the Rochester area.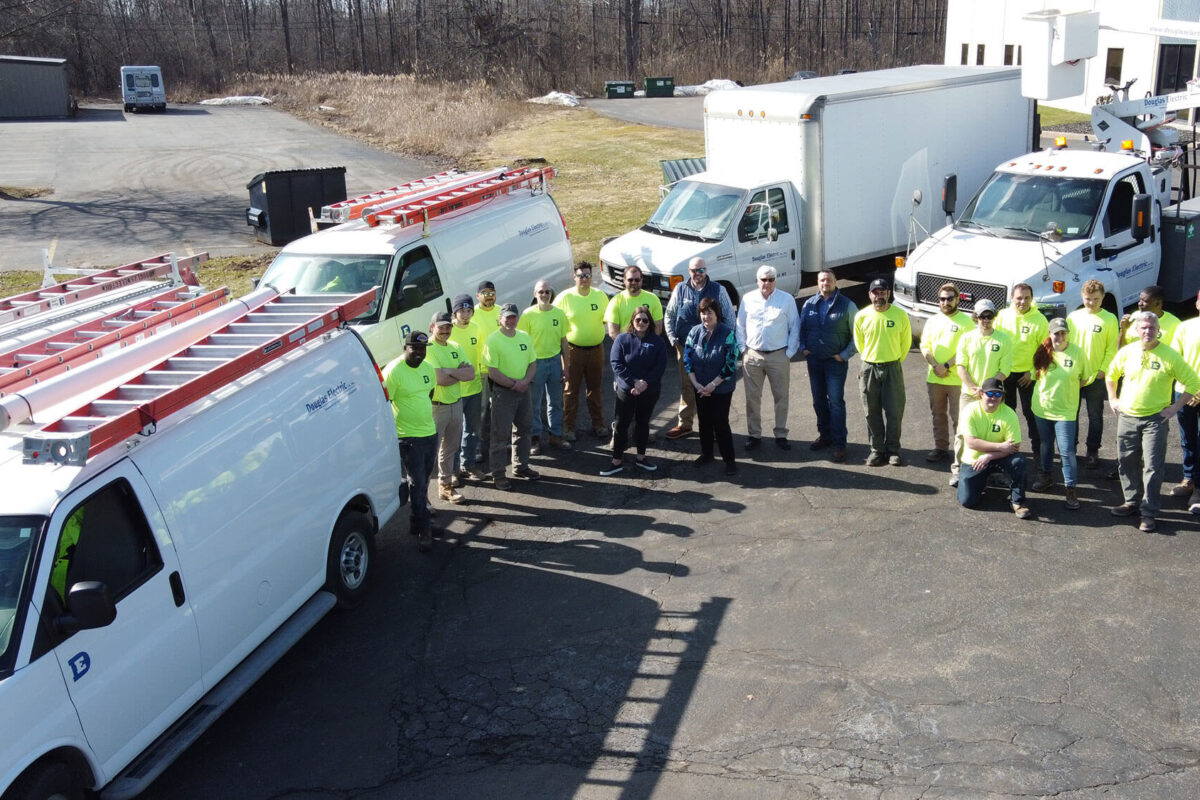 The success of your project starts at the design stage. From concept to completion, our knowledgeable technicians can design a product that fits your needs and budget.
No matter how large or small the site is, we know how difficult it can be to get a development done on time. With experienced drafters and project managers on staff, we have the knowledge to help you make it happen.
We take care of everything from acquiring permits to engineering based on your site's local laws and regulations so you can expedite your project without sacrificing quality.
Your business deserves an electrical contractor who partners with you for the lifetime of the project on an as-needed basis, providing additional services you can depend on when you need it most.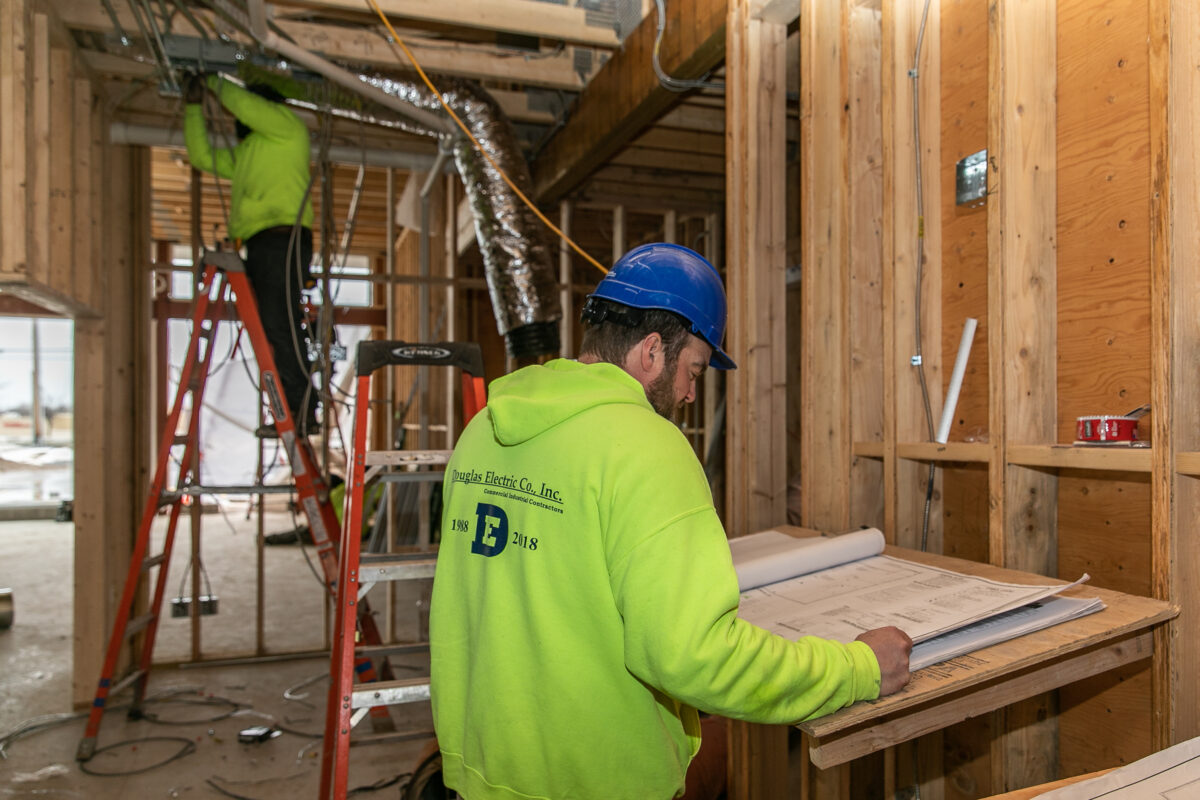 Proactive / Preventative Maintenance
Electrical maintenance is an essential part of any business. Equipment fails, electrical connections get severed, and outlets burn out. These problems can result in downtime for your business and a loss of revenue.
Stop malfunctions and equipment failure before it affects your business. Douglas Electric provides superior proactive and preventative maintenance services, ensuring your facility continues operating at peak efficiency.
From routine inspection services and thermal imaging to maintenance on signage and exterior lighting, we can assist with any type of electrical maintenance services before it becomes a problem.
With Douglas Electric on your side, your company can stay ahead of the curve and keep customers coming in.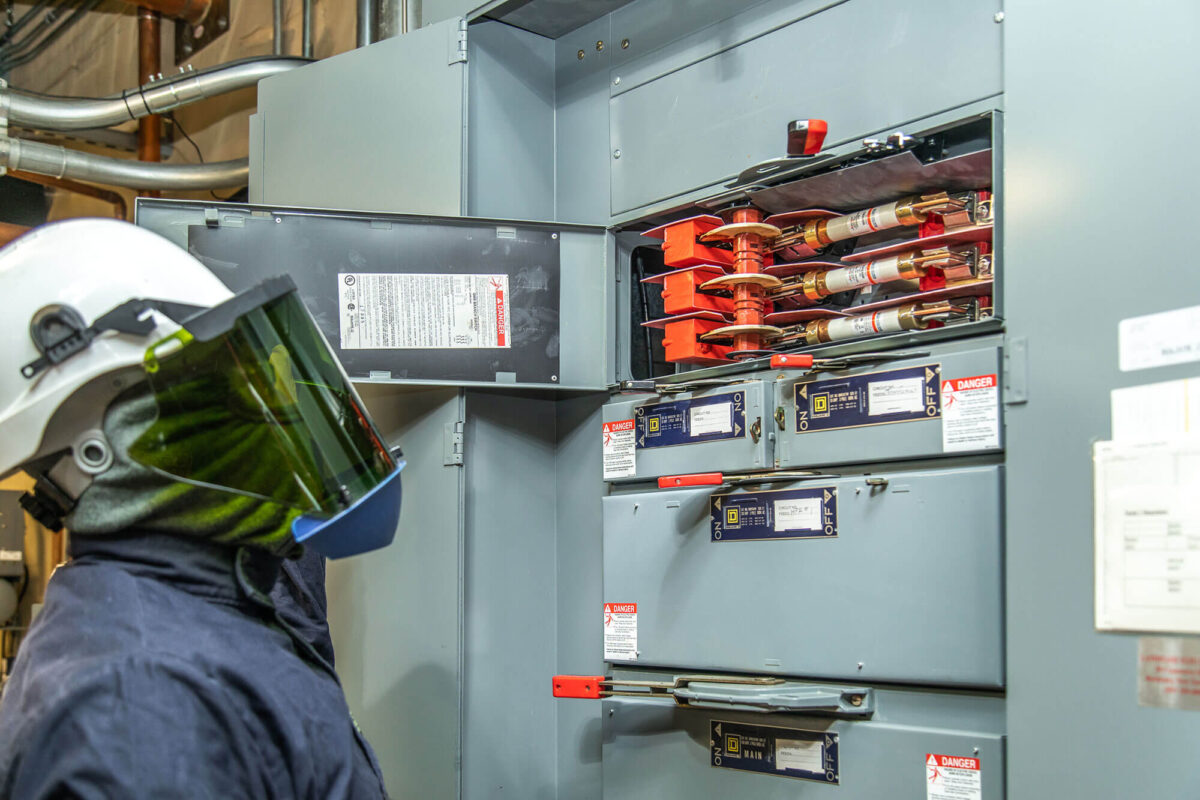 Serving Rochester for More Than 30 Years
At Douglas Electric, we stick to our core values in helping companies excel at their work, providing reliable services as the top commercial electrical contractors in the Rochester, NY area.
Founded by Douglas Horning in 1988, his son and a close-knit team of technicians continue to provide the customer support and personable interaction that businesses like yours come to expect from a small family-run business – with the expansive team knowledge and capacity to scale that your project needs.
This dedication to excellence has served our team well over the years as our technicians keep up with the latest technological innovations and regulations, ensuring every job is their best work to date.
Have questions about or services or looking for a custom quote? Contact a specialist at Douglas Electric today for more information.
Life Safety & Security Systems
Douglas Electric is the top choice in New York state to establish an alarm or other type of security system on your premises. From the design and engineering facet of the project on to the install, testing and maintenance of alarm and security systems, we are ready to help you keep your property and employees safe.
Our technicians are fully licensed in the state of New York to provide these systems, including interior and exterior CCTV connections, nurse call wiring, and door access systems.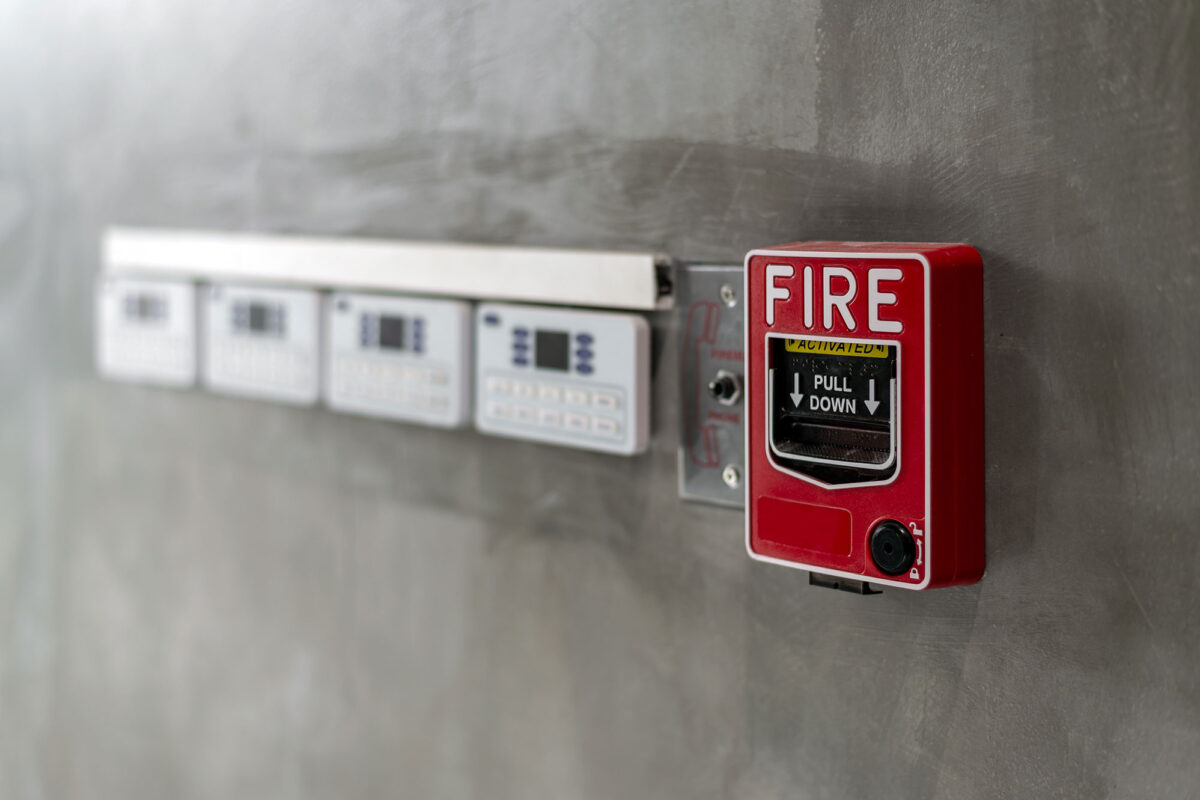 We work with you at every step of the project to provide your site with lighting and power no matter what you need.
From the beginning of the project, we assist with layout and design for your site lighting and power needs. After site excavation and trenching, we help with installation of primary duct systems and utility lines.
After construction is finished, we also help with emergency power systems. Our specialists will assess the site provide advice on generator size, load bank testing, and much more. Design, testing, and reports are provided as a standard part of each project.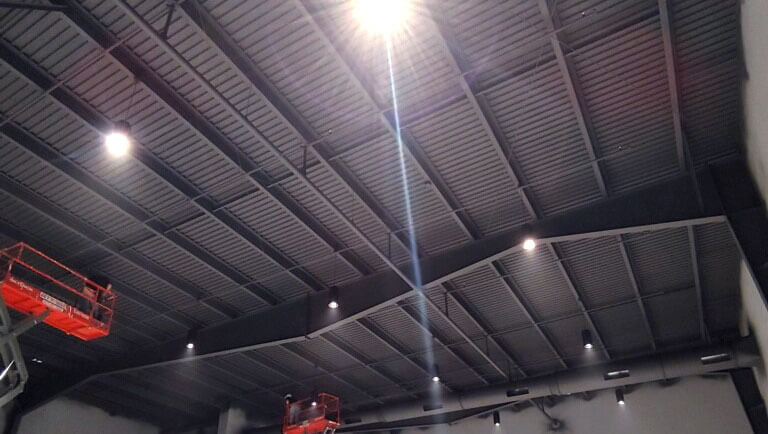 The technicians at Douglas Electric are familiar with electrical repairs and skilled in making them quickly so your business can get back up and running with minimal downtime.
From big to small, our team excels at troubleshooting equipment malfunctions, aerial services, and other project solutions like main power distribution and high voltage work.
Dependability is a part of the Douglas Electric core values. Our team will help keep your business connected to the rest of the world, whether you need someone dispatched after hours or during the work day.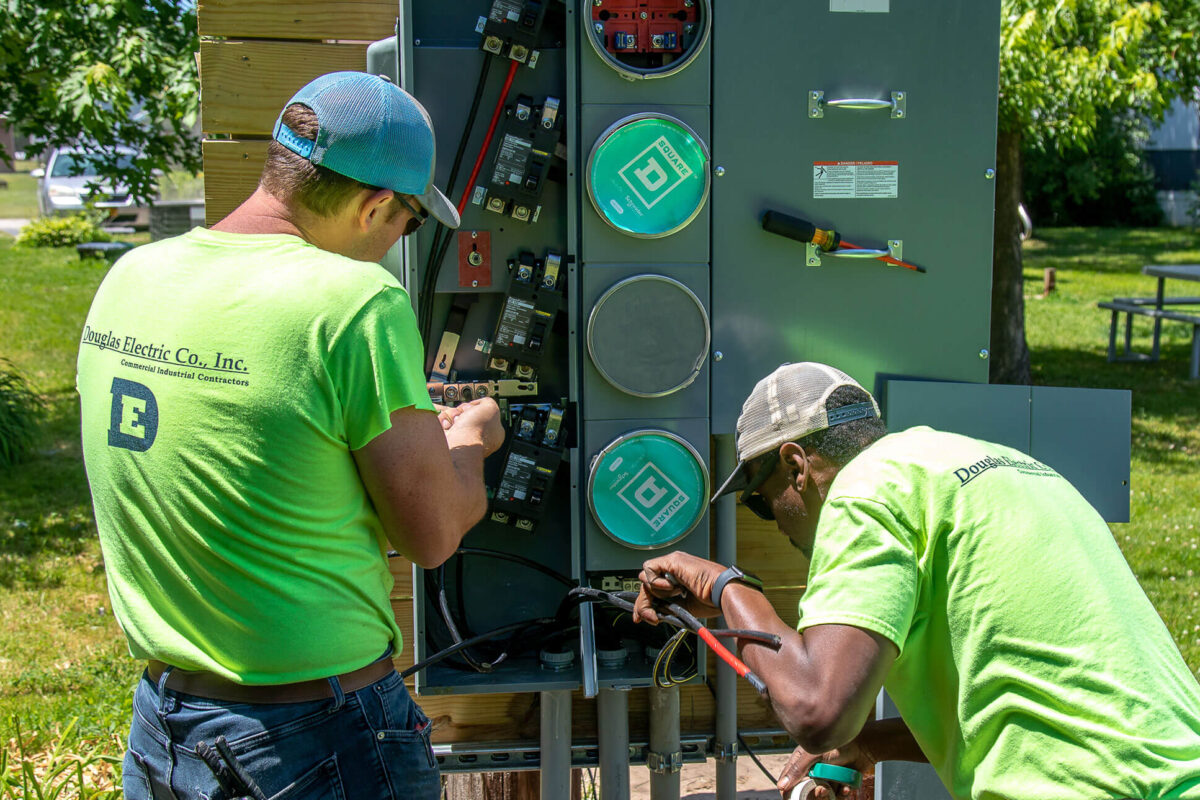 In this modern age, being able to communicate with the outside world is an essential part of any business.
If you need data and communication electric work, then call Douglas Electric. Our team can help you install and test any Category 5/6 system to ensure it is ready for use.
The installation includes the addition of patch panels and wireless access points for easy and reliable internet connections, ensuring you have fast data transfer and effortless communication between your company and the world wide web.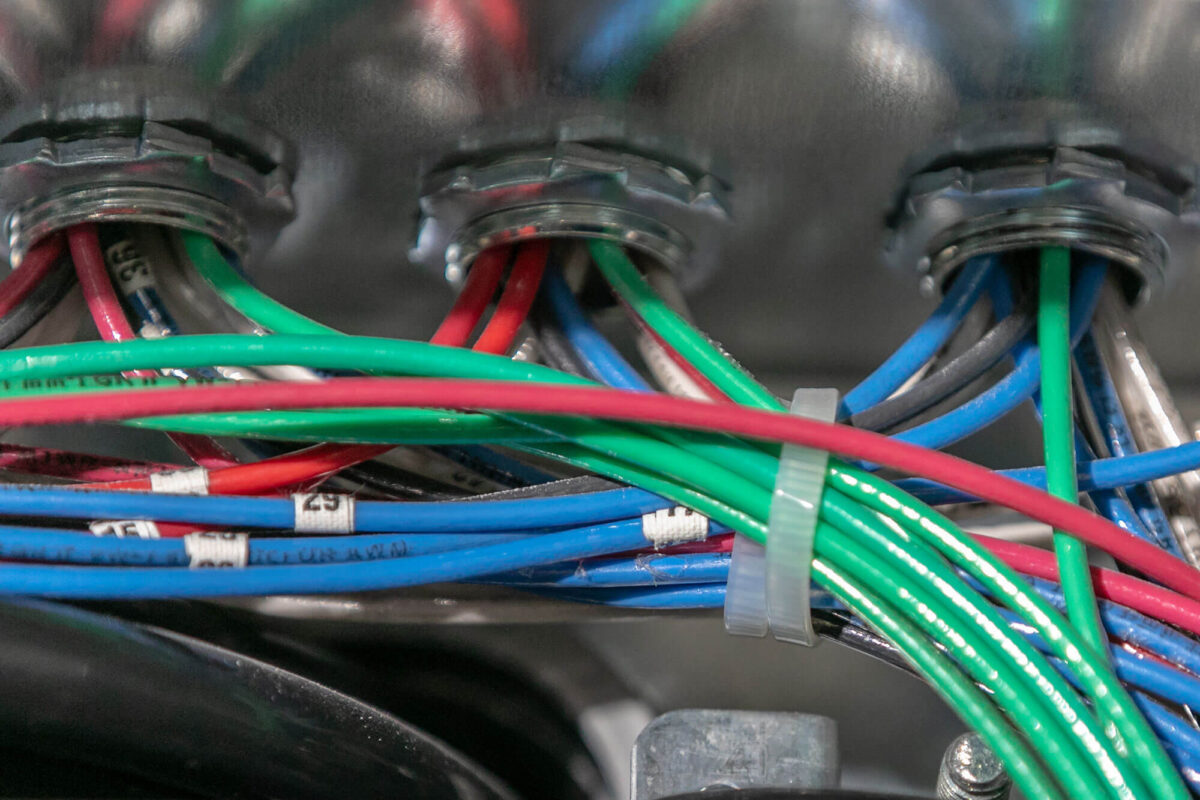 What is the Role of a Commercial Electrician?
A certified commercial electrician requires more technical training than a certified residential electrician in order to safely meet the demands of commercial projects.
Explore more detailed differences between residential vs commercial electricians here.
At Douglas Electric, we strive to provide services that go above and beyond the typical role of a commercial electrician. No matter what timeline your project is on, we can help.
We are more than commercial electrical contractors; we are your partner in any commercial electrical work you need from the design and build stage of your project, all the way to proactive and preventative maintenance after development.
Get in touch with a specialist today to discuss your project and how we can connect your business or development to the rest of the world.
Electrical Projects that Make a Difference
Electrical work is more than wires and tubing; it makes a difference in how we interact with our world and connect with others.
We believe the quality of work we do directly reflects on our work ethic and dedication to the community. As your company's commercial electrical contractors, we are connecting the world one wire at a time, helping create a more connected Rochester.
Our commercial services are suitable for any size company, from Mavis Discount Tire in Webster to Frito Lay in New Paltz. Make the right choice and choose a contractor whose knowledgeable and experienced in electrical installation and repair.
We are proud to provide the services for the following industries and more: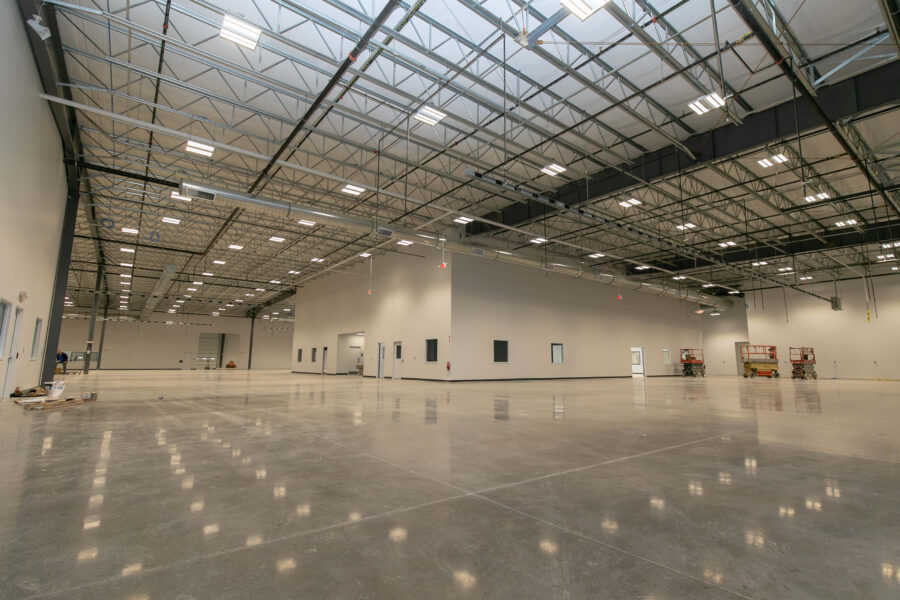 Commercial
Warehouse and manufacturing facilities will benefit from a project managed by Douglas Electric. We work closely with the business owners to understand their current and future needs to provide a properly lit space and adequate power sizing for their custom project.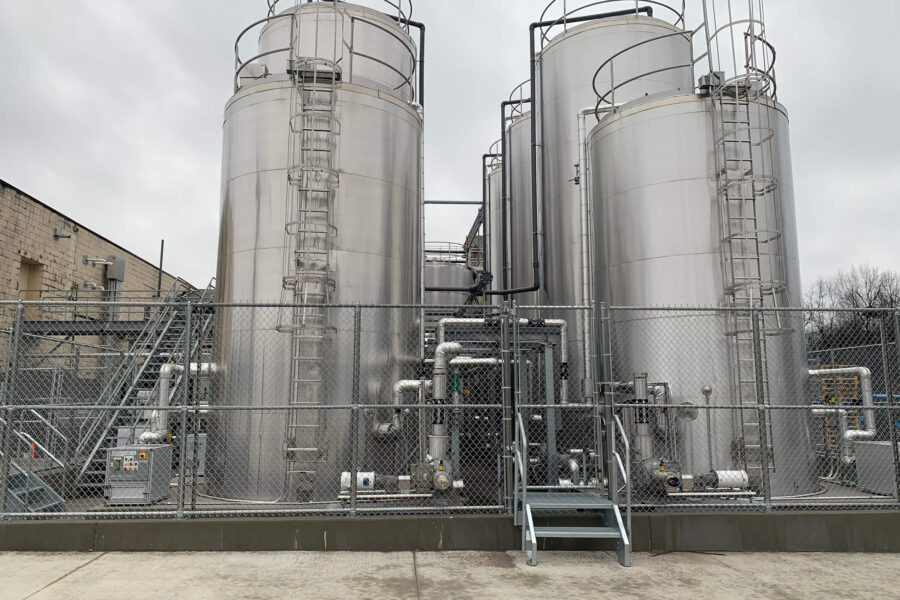 Industrial
When it comes to production lines or manufacturing facilities, time is money. Whether you're looking for service to existing equipment, installation of new systems, preventative maintenance, power quality testing or infrared scanning, we have the solution for your needs.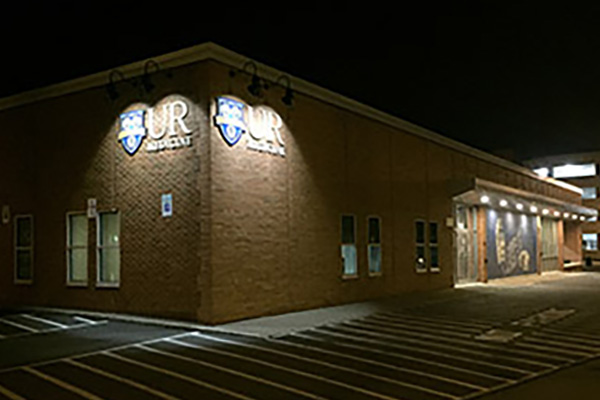 Medical
Our long history of working within the industry will benefit your project. Douglas Electric has an innate understanding of the code that has its own section on medical and outpatient facilities as it pertains to electrical, communications, and fire alarm installations. We will execute your plans with precision, save you time, money and frustration.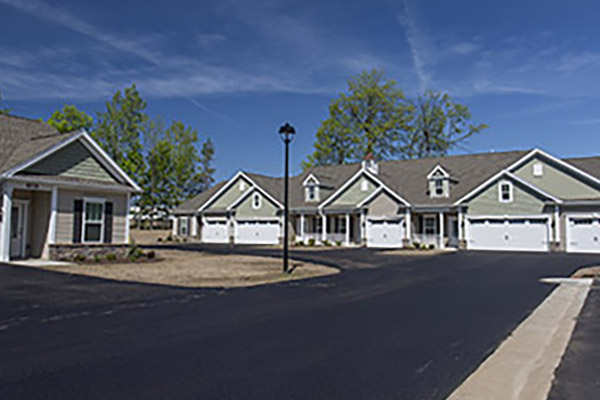 Multi-Family / Site
We understand how important proper lighting distribution, utility company transformer placement and power distribution is for your site plans. The Douglas Electric team works per the NEC code as well as convenience and necessity in every day living to complete each residential unit within an apartment complex, townhome village or multifamily dwelling.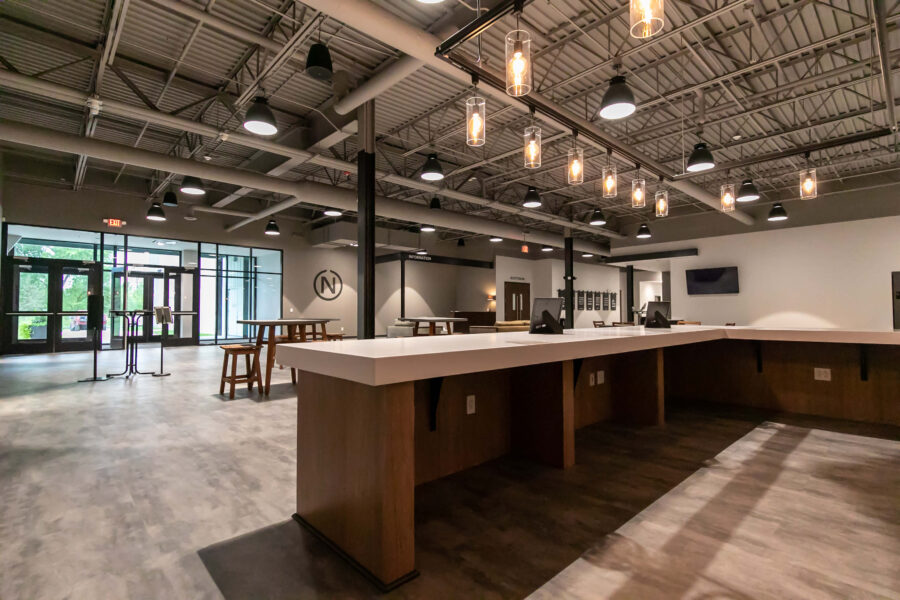 Non-Profit / Educational
Working within your budget and timeline is not a problem! Our team works tirelessly and efficiently to complete your project within your schedule. Safety is our number one priority always and we work with you to ensure minimal downtime for your organization.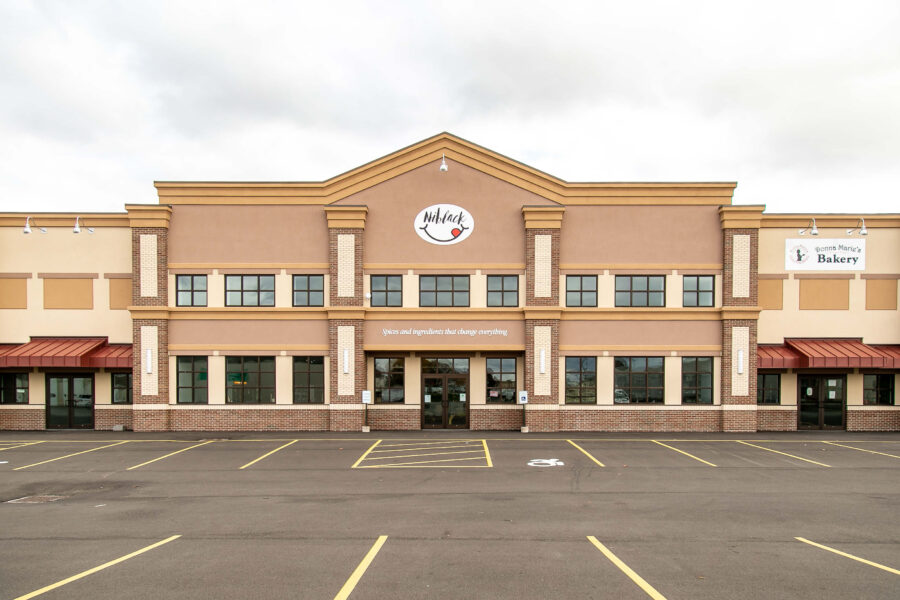 Retail / Franchise
Franchises are a special type of project that needs detailed focused technicians with a knowledge of the strict process and guidelines. Douglas Electric has a thorough understanding of the importance of national account guidelines to ensure that the consistency of the design and electrical detail is met.
Douglas Electric has a history of delivering quality projects, and their team is knowledgeable and trustworthy.
Karl Schuler
— Taylor the Builders
I have always enjoyed our longstanding relationship with Douglas Electric. The team at Douglas always endeavors to do a quality job, they treat their customers with a straightforward approach, and they make it easy to service the electrical needs of our construction projects. Aaron's honest approach to doing business is always appreciated by our team at LeFrois and also our end customers.
John LeFrois
— LeFrois Builders & Developers
I've used Douglas Electric on multi-million dollar projects and much smaller projects. Whenever I call Aaron he always picks up and has been very reliable and easy to work with.
Allan Stern
— Stern Properties
At Mizkan we have had the pleasure of working with Douglas Electric for a while now, and they are always professional with the work that they do no matter how big or small the job. If you're looking for a dependable and professional electrician, then Douglas Electric are the right guys for you.
As a company that specializes in emergency Fire & Water Cleanup & Restoration, response time is vital to us and our customers. Douglas Electric has been able to provide us with responsive, quick, and fair service – from the staff that works in the field, to everyone in their office, especially Nicole. We trust them with our customers and our own building. Thank you Douglas Electric!
Andrea Necci
— SERVPRO of East Monroe County
From my first contact with Aaron and the entire Douglas Electric team, they have been an incredible addition to our vendor stable. They are reliable, conscientious, and are very effective in creating solutions to "outside of the box" problems. In my twenty plus years in construction, I have never had the opportunity or have been blessed with an electrical contractor that has all these attributes. Now, into our third year of working together, I expect our working relationship to continue to prosper for the benefit of both our companies.
Kevin Williams
— Windward Communities
Aaron and the team at Douglas Electric are second to none. We have used Douglas Electric for new construction projects, service upgrades, repairs/maintenance and it is my honor to give them the highest recommendation possible in all areas. I truly value my partnership with Douglas Electric and appreciate their support in completing projects on time and under budget. I have complete trust in Aaron and the crew at Douglas and often rely on them for creative solutions to minimize cost and bring the project to completion.
Brendan Tydings
— Genesee Valley Regional Market Authority
Expertise and Experience You Can Count On
Your business deserves dependable service and fast support. With help from our world-class technicians, Douglas Electric provides your business with commercial electrical services that you can count on no matter what time of day or night it is.
Fully licensed and ready to assist, Douglas Electric has been the top name across the busy finger lakes area for over 30 years, providing excellent and reliable services on every job.
Are you ready to partner with commercial electrical contractors you can trust?
Get in touch with one of our specialists today to learn more about our services and explore your options. Whether you need a one-time installation or ongoing maintenance and repair work, we can help.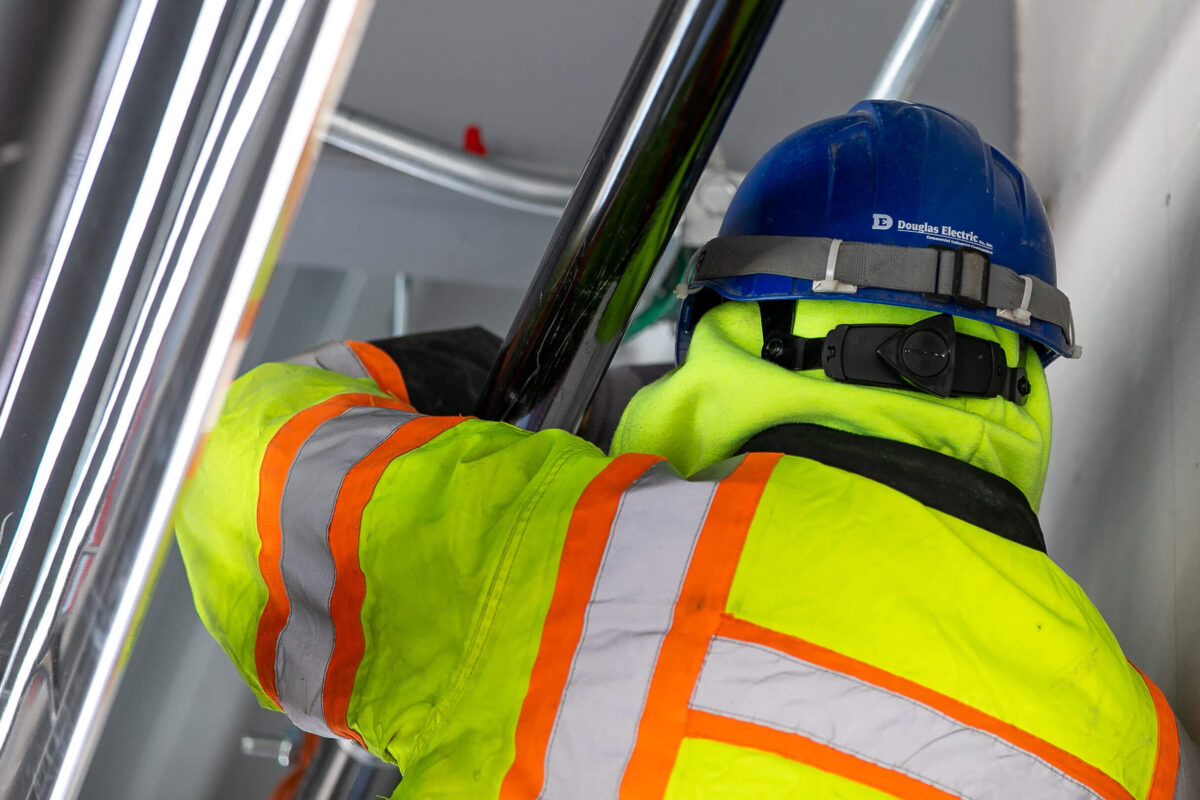 Work With Douglas Electric.
Douglas Electric has been the trusted name for commercial electrical contractors around Rochester, NY for over 30 years.
There is no one-size-fits-all for electrical work, which is why we pride ourselves on custom solutions for your company.
If you would like more information about our services, or if you would like to request a quote, please contact us today by filling out this simple form.
Or Call us at
(585) 288-3250
Do you need immediate assistance? We offer 24/7 emergency support at a reasonable price. Click here now to get in touch with our service department.