Different Types of Small Business Security Systems (and Why You Need to Invest in One)
As a small business owner, you may not think you need a security system. But the truth is, no matter what size your business is, it's always a good idea to invest in some type of security system. There are many different types of security systems available on the market today, and choosing the right one for your business can seem daunting. But don't worry – we're here to help. In this definitive guide, we'll discuss different types of small business security systems and why you need to invest in one. We hope this will help you make an informed decision about what type of security system is right for your business.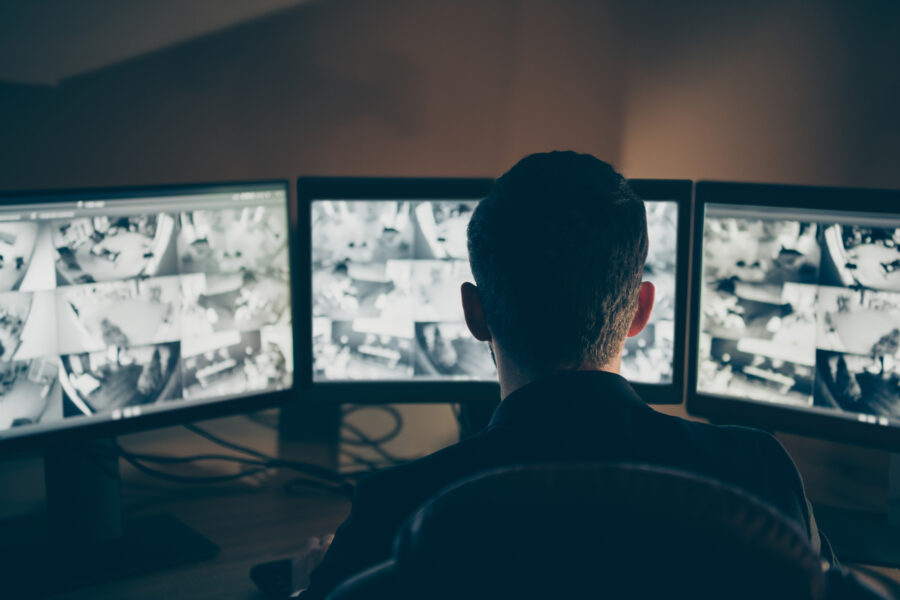 Why small business security systems are important
Ensuring the security of small businesses can be a challenging task, but these days it is essential. By installing a well-designed security system, small business owners can protect their property and employees while promoting operational efficiency and a safe working environment. Security systems act as a deterrent against potential intruders, allowing businesses to prevent financial losses due to vandalism or theft. They can also help deter dishonest employees by monitoring activity within premises, reducing the risk of employee fraud or theft. In addition, if an alarm is triggered, security systems can alert authorities immediately to respond quickly in case of emergency situations. By investing in a quality security system, small business owners will gain peace of mind knowing they have taken steps to protect their people, property, and profits.
There are many types of security systems on the market
There is a vast range of security systems available on the market today, each designed to meet the specific needs of homeowners and business owners. These include classic hardwired alarm systems with sensors connected to door and window contacts, motion detectors, and panic buttons; wireless options where components communicate with a central unit without needing to be tethered by wires; self-monitored systems that allow users to access their security data from mobile devices; and professionally monitored ones in which alerts are transmitted to a central station when an alarm is triggered. There are also several types of camera systems for monitoring inside and outside premises, including varieties that store footage remotely as well as provide live feeds. All these systems are available in individual or combined packages depending on the requirements of each unique property.
The most common small business security systems are:
Access control systems: Ensure only authorized personnel can enter a building or restricted area by using keycards, PIN codes, biometrics (eg. Fingerprint and facial recognition), or other methods to identify individuals.
Security cameras and video surveillance: Monitor activity both inside and outside of a business premises, preventing theft, vandalism, and other unauthorized activities. Learn more.
Intrusion detection systems: Alert building owners or authorities in the event of an intruder attempting to gain access to a property. These systems typically include motion detectors, door/window contacts, siren alarms, and more.
Emergency and fire safety systems: Detect and alert authorities of smoke, heat, or fire before it can cause any serious damage.
Perimeter detection systems: Monitor for unauthorized access to a property by detecting motion or sound at the perimeter. These may include fences, security lights, cameras, and more.
Remote monitoring: Allow business owners to monitor their security systems 24/7 from anywhere with a web-connected device to ensure it is working properly and alert you of any unusual activity.
Benefits of a small business security system
Investing in a small business security system is an important step for entrepreneurs of any size. Having the right level of protection can:
Help deter burglary and other forms of theft.
Help protect your business from cyberattacks or other digital threats.
Help keep customers and employees safe.
Allow for remote monitoring and control of security systems.
Provide peace of mind to employees, customers and visitors knowing the business is protected.
Reduce insurance costs due to lower risk of theft or vandalism.
Increase operational efficiency by reducing time spent on manual surveillance tasks.
Give businesses clear evidence in the event of an incident.
Allow business owners to take proactive steps towards ensuring the safety and security of their premises.
Tips on choosing the right security system for your business
Choosing the right security system for your business is an important decision because a reliable and secure system is essential for keeping your property and people safe. To ensure you're getting the best product to meet your needs, consider factors such as:
The layout and size of your property, as well as its interior and exterior elements: You'll need to ensure your system is capable of covering all areas it needs to monitor.
Your budget: You may have a limited budget for purchasing and installing your security system, so look for an affordable solution that can meet your needs without sacrificing quality or features.
The type of technology you require: Do you need cameras and motion sensors, remote monitoring capabilities, access control systems, etc.? Make sure your security system can provide the tools you need to protect your business.
Installation and maintenance: Make sure you understand any setup, installation or maintenance requirements before you invest in a system so that you can be sure it will work properly and you won't be stuck with any unexpected costs.
The level of support provided: Look for a provider that offers customer service and technical assistance so you can get help when needed.
Whether the system can be upgraded or expanded if your needs change in the future: You may want to add more features or components as your business grows and evolves, so make sure the system you choose can easily be upgraded.
Whether you want to monitor your system remotely or have it connected to an alarm monitoring center: You may want to choose a system that allows you to monitor and control it from a smartphone or other web-connected device, or have it connected to an alarm monitoring center for added security.
By considering these factors and researching different providers, you'll be better prepared to choose the right small business security system for your needs. With the right system in place, you'll have peace of mind knowing that your property and people are safe.
What to look for in a small business security systems provider
When researching security systems providers, look for a company that offers:
Expert advice and guidance: An experienced provider should be willing to assess your property, discuss your specific needs and explain the features of each system available.
Quality products: Make sure you are getting a high-quality system with the latest technology to ensure reliable protection. Check for the latest security features such as motion sensors, access control systems, remote monitoring capabilities and more. Ensure that you are getting the latest technology to help protect your business.
Easy installation and setup: Look for a security systems provider that can quickly and easily install your system so that you don't have to worry about any unexpected delays or headaches.
Ongoing technical support: Select a provider with knowledgeable staff available to answer questions, help resolve issues and provide ongoing support as needed.
Competitive pricing that fits within your budget: You should be able to get the features you need without breaking the bank.
Flexible options for monitoring your system: If you want to monitor your system remotely, look for a provider that offers this capability. If you prefer to have an alarm monitoring center take care of it, make sure they offer a reliable service.
Warranties and guarantees: Make sure the provider offers warranties or guarantees on their products so that you can be sure any issues will be taken care of quickly and easily.
What does a small business security system cost?
The cost of a small business security system can vary greatly depending on the features and technology you choose. The most basic systems may start as low as $100, although more sophisticated systems with multiple cameras, sensors and access control features can run in the thousands of dollars. Remember that investing in a good quality system now could save you money down the line. A well-designed system with the latest features can help to protect your property and give you peace of mind.
It's also important to consider any ongoing or installation costs that may be associated with a security system, as these will affect your overall budget. Be sure to do your research and ask questions so that you understand all the costs and can make an informed decision.
Contact Douglas Electric today to learn more
To learn more about small business security systems and how we can help you protect your property, contact Douglas Electric today. We offer a wide range of products and services to meet your needs, no matter the size or complexity of your system.
Even if your business is small, it's important to take security seriously. You can't afford to lose valuable time or money due to a security breach. Luckily, there are plenty of options on the market when it comes to small business security systems. With our experienced team and knowledgeable staff, you can be sure that your system is installed quickly and properly so that it provides reliable protection for years to come.
Related Posts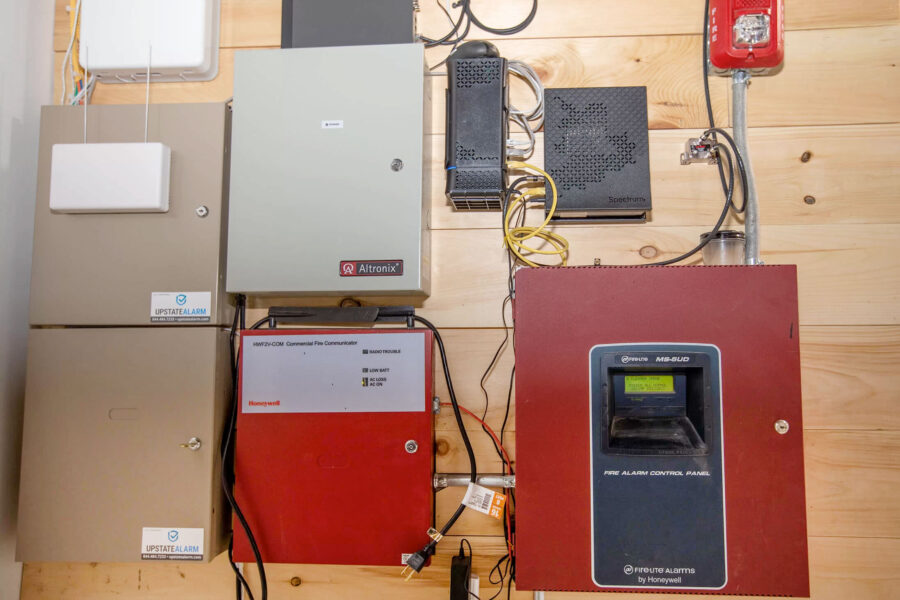 How Do Commercial Fire Alarm Systems Work?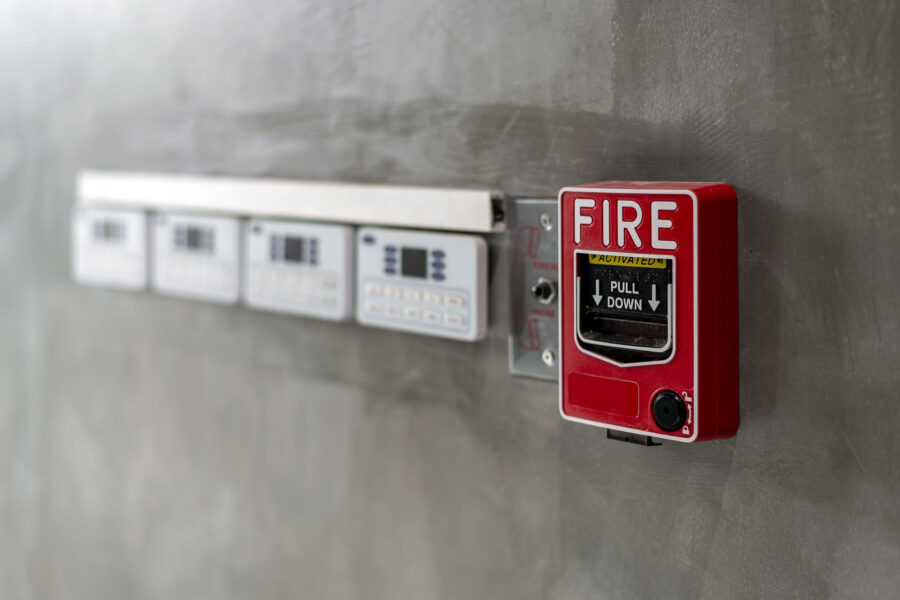 Best Fire Alarm System Companies: Ensuring Safety for Your Business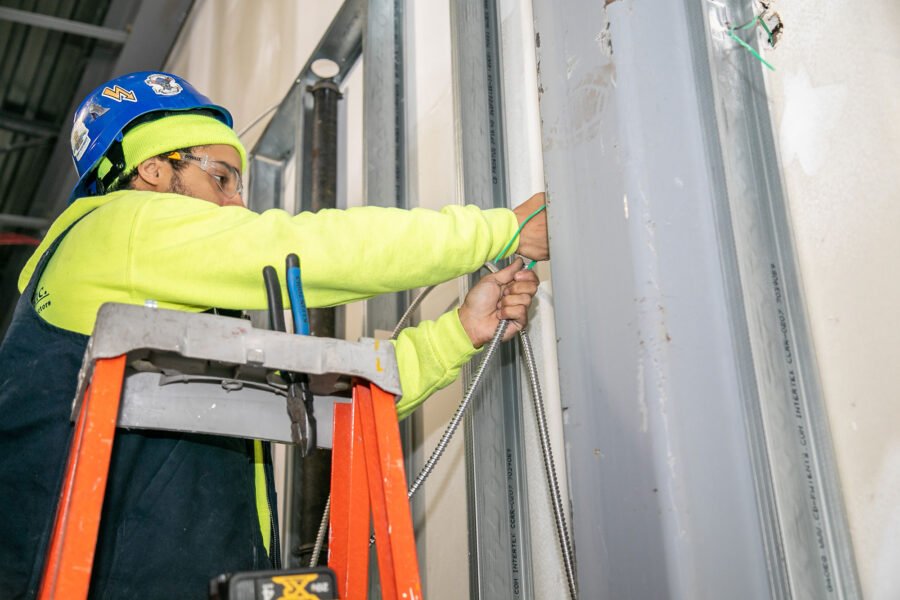 Access Control Installation: The Ultimate Step-by-Step Guide